Fri 25th August 2017
Date
Borrowdale Walking Weekend
Enjoy the August Bank Holiday weekend on a 3-day Borrowdale Walking Weekend with a handpicked selection of mountain guided walks in this incredibly scenic region of the English Lake District.
Allen Crags, Glaramara, Robinson, Hindscarth, Dale Head and Watendlath provide the perfect Lakeland fells for a walking holiday of quality scenic mountain walking.
Highlights
Fully guided walking holiday
Mountain walk on Glaramara fell
3 days of scenic guided walks
Breath-taking mountain scenery
Walking several Wainwright summits
Enjoyable social evenings
INCLUDED

| | |
| --- | --- |
| 3 days of scenic guided walking | Social evenings |
| Experienced guide | Tour leader throughout |
| Transport for the walk(s) | Accommodation (optional) |
| | |

NOT INCLUDED

| | |
| --- | --- |
| Meals and drinks | |
| Spending money | |
Accommodation at YHA Borrowdale (Optional)
For the weekend walking holiday we have reserved a number of beds in male shared and female shared bunkrooms at YHA Borrowdale. Accommodation is for 3 nights in a shared bunkroom, including breakfast. YHA Borrowdale is perfect for walking holidays. Set in a fabulous valley location with fine mountain scenery and offering a warm, informal atmosphere with good food and a bar / lounge to relax after a good day's walk. The hostel is a longstanding Lake District favourite.
If you prefer to find your own accommodation, please click on the 'Trip Notes' tab for alternative accommodation suggestions.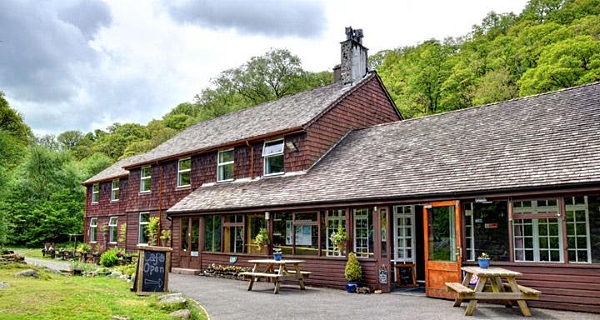 Friday – (Optional) Welcome Evening
Friday Welcome Evening (optional) is 8.30pm at YHA Borrowdale in the Borrowdale valley. It's a chance for everyone on the weekend to meet and the Country Adventures tour leader will be on hand to answer any questions about the planned walks. If you're unable to make it to the Welcome Evening, the booking confirmation will detail everything you need to know about the weekend..
Saturday - Walk Day
Grade 4 – Allen Crags & Glaramara 10 miles (16km), with 2975 ft (907m) of ascent
In the evening, an optional social evening is planned in Borrowdale, where the group can meet up for a drink and enjoy an evening meal together.
Sunday - Walk Day
Grade 4 – Robinson, Hindscarth & Dale Head 8 miles (12.8km), with 3000 ft (914m) of ascent
In the evening, an optional social evening is planned in Borrowdale, where the group can meet up for a drink and enjoy an evening meal together.
Monday - Walk Day & Departure Day
Grade 2 – Watendlath & Dock Tarn 6.5 miles (10.4km), with 1650 ft (503m) of ascent
The walk and holiday finishes between 3-4pm.
Essential Info
Accommodation
The optional accommodation for the weekend walking holiday is YHA Borrowdale, Lake District. Rooms are shared male and shared female bunkrooms and the package includes 3 nights bed with breakfast.
If you require help with booking alternative accommodation you may find the following links useful:
Derwentwater Independent Hostel only 4 miles from YHA Borrowdale. We can arrange complimentary transport to and from the walking meeting point.
YHA Keswick only 7 miles from YHA Borrowdale. We can arrange complimentary transport to and from the walking meeting point.
We recommend booking accommodation in, or near to, Borrowdale for easy reach to the meeting point for both the walks and social evenings.
Food & Drink
For the walk(s) please bring with you a packed lunch and refreshments. Occasionally on some guided walks (Grade 1 to 2 walks) we may pass a country inn or tea room where if we have time we can call in, however having a packed lunch with you gives the group the freedom to have lunch wherever we are on the walking route.
On Saturday and Sunday evening, an optional social evening in Borrowdale is organised by Country Adventures, where the group can meet up for a drink and enjoy an evening meal together.
Transport
For guided walking tours that require transport from the meeting point to the start of the walk, we use a minibus or where necessary local transport. There is no extra charge for this, it is included in the tour price.
Fitness Levels
Our walks are by no means designed to be endurance tests where everyone sets off at a blistering pace. Far from it, it's about a fine day in the hills in good company enjoying the best of fell walking with exceptional views but it is important to state that for everyone's walking enjoyment walking does require a minimum level of fitness and stamina. Hill / Mountain walking experience is not essential as long as you have a reasonable level of fitness. For the higher level graded walks (i.e. Challenging Grade) it is advisable that you are someone who enjoys regular cardio exercise or have experience of mountain walking and have the stamina/ leg strength in order to be better prepared for longer sections of uphill & downhill walking associated with higher mountain treks.
Walking Grades Explained
Grade 1 (Leisurely) Normally 5-8 miles, may include gentle ascents and descents of up to a total 1100ft of ascent and similar descent over a day's walk. Easier scenic walking at lower altitudes along paths and tracks.
Grade 2 (Moderate) Normally 6-10 miles on paths and tracks, between 800ft – 1700ft of total ascent and similar descent. Longer walks, on hills and moorland.
Grade 3 (Moderate Mountain) Normally ranging from 6-10 miles, between 1700ft – 2600ft of ascent, similar descent. Longer walks, over higher ground with possibly steeper ups and downs on paths and tracks.
Grade 4 (Challenging) Normally ranging from 8-13 miles, between 1500ft – 3000+ft of ascent, similar descent, over undulating mountain terrain, walking at higher levels with steep ups and downs. Suitable for people with a good level of fitness.
Kit List
What you need to bring with you for the walks
Good, comfortable walking boots with a cleated sole and good ankle support are essential.
Waterproof jacket and over-trousers.
Warm, dry walking clothing. Unsuitable clothing includes Jeans or cotton tracksuit bottoms and cotton t-shirts (cotton is a poor insulating fabric and when wet it takes a long time to dry, which can lead to a rapid loss of body heat as well as being uncomfortable).
A number of thin layers are better than one thick/ heavy jumper. We suggest a fleece for extra warmth especially when we stop on the hills for lunch.
Hat and gloves (even in summer – any wind chill on the mountain tops will lead to cooler temperatures).
Sunglasses, sun cream.
Hot or cold drinks (i.e. a minimum of 2 litres of water).
Plenty of food and drink for lunch and snacks.
A rucksack large enough to carry it all in (20-30 litres), ideally with a waterproof liner.
Any medication you need.
Thermos flask. We recommend bringing warm drinks with you, as even on sunny days it can occasionally feel cooler, especially on the summits of the higher-level mountain walks.
Walking poles (if you use them).
We want you to enjoy your time with Country Adventures and have the best possible adventure experience. Please be aware that if any participants are not properly equipped for the walk (i.e. with walking boots and waterproofs), at the guide's discretion we reserve the right to not allow them on the walk for reasons of safety for both the individual and the group. If you need clarification any of the equipment requirements, please don't hesitate to ask.
Tour Schedule & Activity Meeting Times
Please ensure you give yourself plenty of time to get to the meeting point at the required time. The transport for our day walks will leave promptly at the stated time and due to the nature of scheduled tours, we are unable to provide refunds if unfortunately, you miss the departure time.
Meeting Point
Please meet at YHA Borrowdale for 9.30am for the start of each days walk.
Address: YHA Borrowdale, Longthwaite, Borrowdale, Cumbria, CA12 5XE